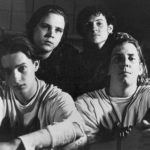 It seems like just yesterday when I was perusing through AOL chat rooms talking about this band called 'Hybrid Theory.' This was before they changed their name to Linkin Park and released any music. At the time, there was a small group of people who were piecing together songs that would later be featured on Linkin Park's debut album titled 'Hybrid Theory' (yes, their former band name). Truth be told, I was a part of Linkin Park's first-ever street team. Even though I was already familiar with their music, it was an exciting day when 'Hybrid Theory' was released and I picked it up from the new music bin at Circuit City (now Dave & Busters). It was only a matter of time before Linkin Park would become one of the biggest bands on the planet.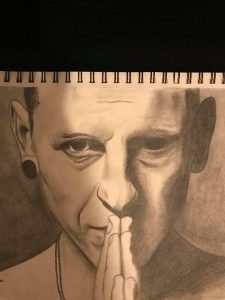 The first time I heard the singer's voice, I instantly connected with the lyrics and the emotion he put into every single note. Being a kid who was infatuated with rock music and learned how to use dial-up Internet, I did a lot of research on my favorite musicians. This was when I learned how Hybrid Theory (Linkin Park) found this young, relatively unknown singer who was in another band prior. That singer was Chester Bennington and the band was Grey Daze. Who knew all these years later we'd have the honor of hearing Chester's voice again… for the first time?
It turns out that Grey Daze recorded a bunch of music in the early 90s that never fully surfaced, including the incredible vocal work of Chester Bennington. Prior to his tragic passing in 2017, Chester and Grey Daze were set to reunite. A few years later, the drummer of Grey Daze (who was close friend of Chester's) decided it was time to finish what they started over two decades ago. So the band re-recorded the music and brought Chester Bennington's vocals back to life in the most beautiful way.
Listen to my full discussion with Sean by clicking HERE.
Check out the first single from Grey Daze featuring vocals from Chester Bennington below.