Radio Delivers Massive Reach In Real Time.
Today Radio continues to reach more than 240 Million listeners every week, which is 93% of the population.
Virtually all Radio listening is done in real time, giving advertisers control of message delivery.
Radio reaches more people between morning and evening than any other medium and delivers messages just before they shop*.
Radio reach and listening levels have remained big and consistent over the past 3 years for virtually every demo including young people.
Far more people listen to the radio on a typical day than use Facebook, Google Web Search or YouTube**.
Sources: Arbitron data from RADAR, PPM and Diary reports
*gfkMRI Media Day 2011 and USA Touchpoints 2012
**comScore and RADAR
Radio's Thriving Digital Technology Enables Interaction and Activation.
Digital has expanded Radio's reach and creative capabilities.
Through Digital, Radio can further interact with its listeners enhancing audience engagement.
Mobile Apps, Facebook, Texting, Twitter, Online streaming, interactive listener programming, opt-in email databases, You Tube videos open digital doors for our listeners and advertisers and provide Activation.
70% of listeners said they follow their favorite personality and/or radio station on social media.
55% of listeners said they listen to their favorite personalities on computers or mobile devices when away from a radio.
*Source: USC, Annenberg School for Communication & Journalism, PSI Study released June 2012, Woodley, P. and Movius, L. People With a Favorite Radio Personality in Los Angeles
If you would like to learn more about adversiting on JackBoise, please call or email:
Brook Bender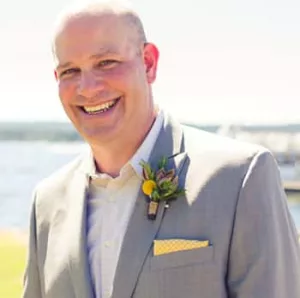 Even after nearly 20+ years working in marketing and advertising, Brook still gets a rush from working with clients. He says, "There's nothing better than taking each unique product, finding the right audience fit, and pairing those things with great promotional ideas to knock a campaign out of the park."
Brook loves the lifestyle that working in advertising affords him in Boise: spending time with his family in the outdoors, going to local concerts, and attending sporting events. Brook is an avid skier, golfer and rafter and spends most of his free time enjoying life with his wife and daughter.
Brook Bender
General Manager –
[email protected]
208-947-5410 office
208-947-6765 fax
208-841-0210 cell