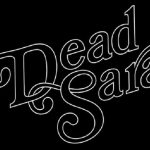 It's been a while, a long while but one of our favorite bands in the world busted back on the scene with two brand new songs for us to obsess over. Dead Sara is back!! Emily, Siouxsie and Sean have returned with a new EP coming June 8th called Temporary Things Taking Up Space. To say I am excited would be an understatement. Up first, there's the new song and video for "UnAmerican"
It sounds so good, you guys! It's guitar heavy, it's vulgar and it's awesome. Those are 3 things all rock songs should be as far as I am concerned.
It's no secret, we here at The X love us some Dead Sara. Veterans of 2 Free X Shows and hand-picked to play the Morning After's 5th Birthday party — there is some history there.
I shouldn't have to tell you, Dead Sara's live show is something to behold. It's one thing to pop in a CD or hear it on the radio and enjoy it. It's a whole 'nother animal to see and hear Emily belt this stuff out live and command a room.
On almost the other end of the sonic spectrum (but just as good) is the other new song Dead Sara released, called "Heaven's Got A Back Door". Enjoy
I have felt Dead Sara has been one of the most underrated bands in rock for a long time. They never quite got the respect they deserved doing things themselves. Of course, we played them here on The X – and often. But, would you be shocked to find out that we were the only radio station in the Country that played anything off their last album in regular rotation? Because we were. Mona Lisa was a staple for us and no other station had more than 10 spins. That's a crime. 
How do we fix that? We can't. We can only play music we think the Treasure Valley likes and wants to hear. If the past is to be believed, Dead Sara has a pretty large fan base in Boise. So, hopefully some of you are as excited as I am about these two tracks.
Emily has said the band wants to focus on touring the fall. Here's hoping Boise is on the list of cities to play.
In the meantime, play these songs on a loop like I am doing and tell all your friends rock much alive and as proof, play some Dead Sara for them. They will thank you. And if they don't, they never liked you to begin with and you need to find better friends. Seriously.
–nic