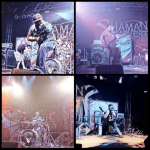 Sunday October 1, 2017 started out as one heck of a day for yours truly. I hopped in the car and drove 150 miles to the Diamond Event Center in Jerome, Idaho to take in some sweet rock concert festivities with bands like Adelita's Way, Sick Puppies and Drowning Pool. I was hoping to get to stay for most of the bands on the bill, but that didn't work out as planned. Even so, I still had a fantastic time.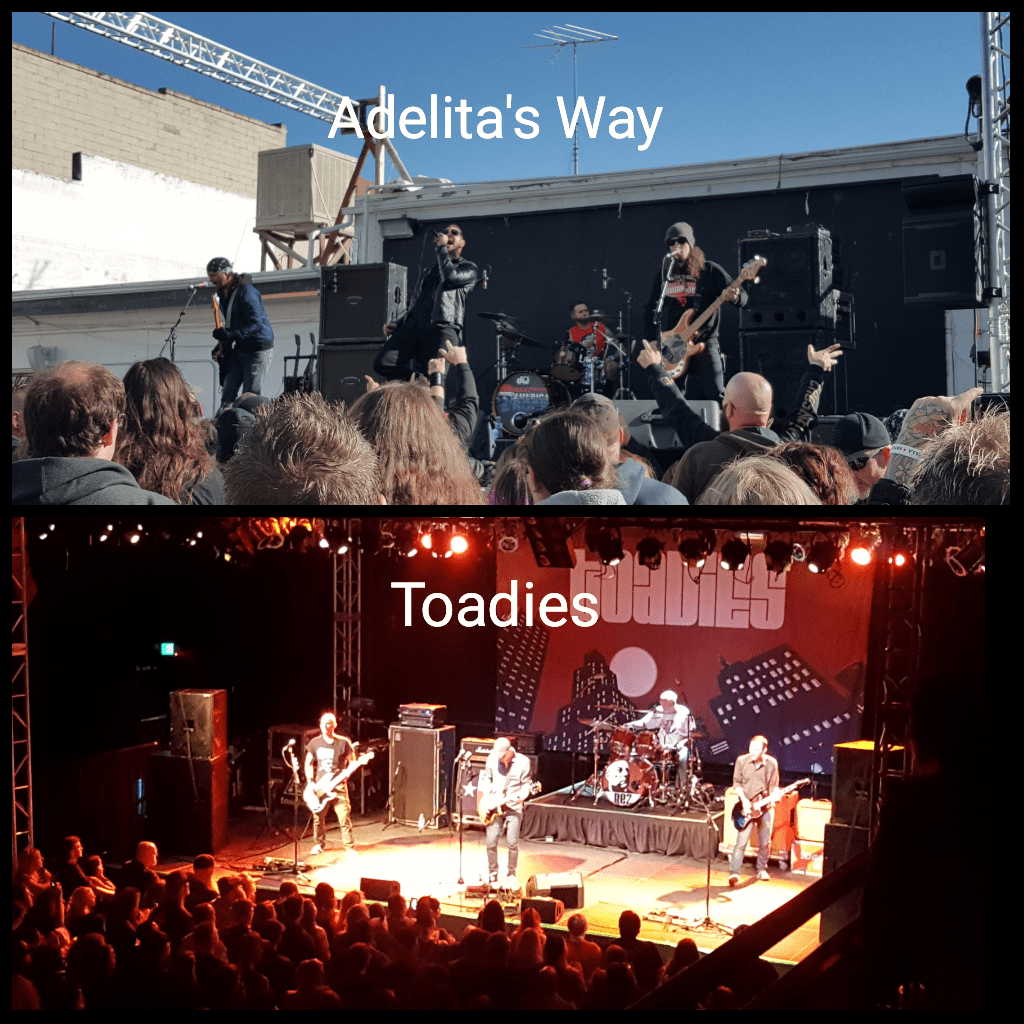 I hopped back into the car and drove 120 miles to the Knitting Factory Concert House.  Local H and the Toadies were set to play that night as well. I figured I was out and about, might as well rock warrior it up and double dip. They both put on one hell of a show. I still feel privileged to do what I do. I try to take advantage of the opportunities my job affords me when I can. After about four or five songs from the Toadies I said my goodbyes and headed home.  Plopped my head on the pillow and set the alarm for typical early ass morning show hours.
I woke up around the usual time, grabbed my phone and saw the news of what had unfolded in Las Vegas as I slept.  Disbelief was my first emotion, soon after followed the usual; Anger, disgust, fear, and incredible sadness and grief.  Sadly, this isn't the first time I have woken up to life altering chaos.
Thirteen years ago, I arrived at work to the news that Dimebag Darrell Abbot had been viciously murdered on stage by yet another coward in Colombus, Ohio during Damage Plans set.  Concert attending would never really be the same. Then again barely over a year ago at a night club in Orlando 49 people ruthlessly gunned down in an act of lunacy.
The loss of life is unimaginable. Fathers, mothers, brothers, sisters, sons, and daughters savagely murdered and taken from their loved ones. I will never pretend to understand the pain and suffering these friends and families are now left with for the rest of their lives.  Political pundits will now argue and stances will be made. Conspiracy theories will splash across every form of social media, none of that will heal the loss. I have no answers, and I'm not here to share my opinion.
Concerts used to be our safe place, our healing place, our escape from the mundane daily routine. Undeniably they are a target for deranged lunatics who see them as "soft targets". Less than 48 hours after what is being called the "Vegas Massacre" I decided to attend another show at the Knitting Factory in Boise.  Shaman's Harvest headlined, Peace Be Steel opened, and in between a band called Black Tooth Grin took the stage.  The nuanced irony not lost on me, I couldn't help but to let my mind wonder to Dimebag.  Watching a band I have seen a hundred times rule the stage.  The families and friends of those lost in Vegas top of mind. Thinking about the courage of fellow concert goer's fleeing for their lives, then aiding and helping those injured and wounded. The men and women first responders who raced to the scene uncertain of the devastation about to be seen, yet willing to run towards the danger.  The hundreds of Nurses and Doctors in the Vegas Hospital Emergency rooms piecing the wounded back together. Tears welled up and leaked out of my eyes as I watched my friends on stage play: I had not anticipated being overcome in such a way. Live music is almost everything to me.  I've spent a large part of my life in front of a stage watching bands create art that can invigorate, inspire, and heal. Danger and risk in life are inevitable, but another element has been added to our concert going lives.
On August 26th, 2015 news reporter Allison Parker and her photographer Adam Ward were murdered during a live news shoot. Since that event people in my line of work and our colleagues at TV have had to change our mental outlook as we do our jobs out in public. I try to pay attention to my surroundings. Pay attention to the people who drive by and approach our tent. It has become part of a routine, and that has partly taken away the fun of doing live broadcasts, at least for me. However, that is still part of our job so we adapt and overcome. We move on and do our best to manage our feelings and the tasks at hand.
Like many of you I am confused and uncertain of what the future holds.  I can say I'm fortunate that this horrific event did not touch me personally.  I didn't know any of those that were killed or wounded, yet I still feel a deep heartache inside. I can say with 100% conviction that is no one is going to take my safe place from me, my healing place, my escape. Music is something that can forge a bond a million times stronger than metal. Music can heal us, and save us from our very own selves. I will go to shows and I will go to festivals. I will do my best to be vigilant of the dangers that can lurk around the corner, but I won't be deterred by cowardice… I hope to see you at the next show.