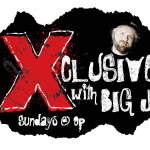 I always knew it would happen eventually.  I've put this off far longer than intended. An era for my career in broadcasting here at 100.3 The X Rocks will end on Sunday night.  Nearly a decade I've had the honor and pleasure of playing Boise's best offering in music on the radio.  It is with bitter sweet sentiment that I will be retiring from hosting Xclusive. This Sunday night at 10 P.M. I will be joined by the man who I will pass the torch to.
Later in this blog I'm going to reminisce about the adventure that I had discovering the Treasure Valley's best musicians, singers, song writers, and producers.  First let me explain why I feel the time is right.  The music scene here as always been good. Going back 30 Years, this town has given birth to some great music. The past 5 years or so technology has made producing and recording music easier and more affordable.  The number of bands has grown exponentially.  Add to that the fact that more and more musicians are doubling up and playing in multiple bands making it difficult to keep up.  I also wanted to make certain that the person who replaced me shared my passion and understanding of what being a local musician is all about.  Mission accomplished! I'll be handing the torch to Randy, once named "Robo Randy" by yours truly.  Randy has been working diligently for the last few years as a weekend contributor to 100.3 The X Rocks.  Recently he started a podcast on the X's webpage called Stage Left. Click on this and you can hear him explain that passion on his podcast.  I'll still be involved in certain aspects, but Xclusive will be his show.  I know he is going to do a fantastic job.
My radio journey started in 1999 when Byl and Doug, who helmed the morning show on The X, recruited me to do sports on Mondays.  Big J was created and the craziness ensued.  I was still working a full-time job and going to Boise State while all of that was happening.  I didn't make the decision to fully commit to my radio career until the Summer of 2001, and local music had almost everything to do my decision.  During the Boise River Festival the station was sponsoring one of the stages featuring local bands.  Byl and Doug were introducing them on stage and asked me to tag along.  This is when I was officially introduced to the band, Midline.  I'm not sure what was in the water or the Jägermeister that day, but it was one of the best days of my life.  I got to get up on stage and help introduce them, and that was a big deal for the youngest member of the station.  The next day I decided if I really wanted to chase this radio thing I was going to have to go ALL IN.  The next day I put in my resignation at my full-time job, and dropped out of Boise State.  Sure, it was a pretty extreme plan, but that is what you have to do when you want to reach for the stars. You can't just dip your toe in the water, you must cannon ball your ass into the pool.
Little did I know that 2 short years after that day I would be essentially living with the band Midline.  It was then and there that I learned to appreciate almost all things music.  My background and recruitment to the radio station had absolutely nothing to do with my understanding about the music.  A fact that still puzzles myself to this day.  Living, breathing in the midst of a band who is writing and recording an album is pretty mind blowing.  I learned about the process, I witnessed the victories and defeats. I saw the sacrifices that each member made, both professionally and personally. I saw the highs of being on stage with hundreds, sometimes thousands of fans. I saw the withdrawals that came along with it too. Although the band temporarily retired in 2009, they are now back recording a new album and playing shows.  Still to this day I consider each of them a brother. Fred on Drums, Stymie on Bass, Scott on Guitar, and Anthony on Vocals made up the era of Midline that opened my eyes and heart to what loving music was all about.  Without them I would never have understood what it means to be a band from Boise, and with out that I could never have been ready to fight for local music that is played on 100.3 The X Rocks.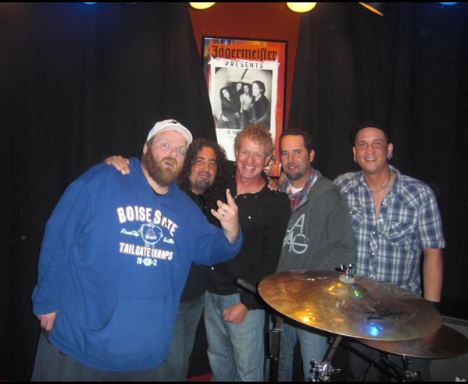 From the beginning until now I have been so lucky to get to know a number of the bands featured on Xclusive. Many of them have become close friends, and I've done my best to help represent them in the best way possible.  So to all of you who have helped me in this journey, thank you so very much.