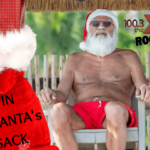 Beginning Monday  (10/26) and for the next 6 weeks – 100.3 The X is giving you a chance to Win Santa's Sack! Yeah, we know it's stupid early for Christmas Giveaways and chatter, but hey, you like free stuff and we like giving it away!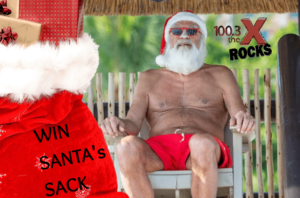 Listen weekdays at 8:30, 12:30, 5:30 and 9:30 to qualify for the weekly grand prize.
Every Friday, Randy will select a grand prize winner to take home Santa's Sack for the week.
The real cool thing, is every week we get closer to Christmas, the bigger Santa's Sack gets!
And once you are qualified, you are in for the whole contest. We're cool like that.
There's tons of sweet gadgets and goodies in the Fatman's sack this year, like:
Amazon Echos!
Fire Sticks for your TV
Brand New Tablets!
Huge 4K TVs!
Surround Sound Systems!
Gaming Consoles!
Just in time for an early X-Mas you can win Santa's Sack!