It's the biggest rock festival in the country – just with a different name. Rock On The Range has become Sonic Temple. And it's taking over Columbus, Ohio on May 17th through the 19th
Tobacco Connection and Big Smoke are teaming up with The X to make sure 2 lucky X listeners and their guest get to check out the whole event…on us!
* Bands like Foo Fighters, Ghost, Disturbed, Papa Roach, System Of A Down, Avatar and lots more will be there
* Listen beginning Monday at 7:30, 12:30 and 5:30 to play – AKA
* If you can answer the trivia question about a pretty famous person or event that also changed their name – you're qualified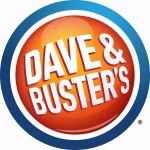 * Free X Show tickets will be yours and you'll be invited to the big Sonic Temple Giveaway Party on April 26th at Dave and Busters where 2 people will win!
* Want more chances to qualify? Stop by any Treasure Valley Tobacco Connection or Big Smoke, find our enter to win box and double your chances!
* Presented By Tobacco Connection and Big Smoke.
Only on 100.3 The X…Rocks.