The X started in 1995 and turned 25 this year, so I decided to play a song from every year. While it was incredibly hard to choose just one song, I tried to tell part of the X's story along with my own journey as a fan of the station to later getting behind the mic.
You can certainly hear the shift from the end of the 90's "grunge" era to Nu metal in the early 2000's, to the rock genre forging a different path with new bands emerging and some of our old favorites coming back to the table with new music.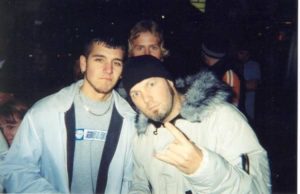 1995: Silverchair – Tomorrow
1996: Soundgarden – Burden in My Hand
1997: Blur – Song 2
1998: Korn – Got the Life
1999: Limp Bizkit – Nookie
2000: Papa Roach – Last Resort
2001: Staind – It's Been Awhile
2002: Chevelle – The Red
2003: Linkin Park – Numb
2004: Crossfade – Cold
2005: Foo Fighters – Best of You
2006: Red Hot Chili Peppers – Dani California
2007: Seether – Fake It
2008: Shinedown – Second Chance
2009: Breaking Benjamin – I Will Not Bow
2010: Bullet for My Valentine – Your Betrayal
2011: Bobaflex – Bury Me With My Guns On
2012: Dead Sara – Weatherman
2013: Avenged Sevenfold – Hail to the King
2014: Nothing More – This Is the Time (Ballast)
2015: Disturbed – The Sound of Silence
2016: Green Day – Bang Bang
2017: Starset – Monster
2018: Godsmack – Bulletproof
2019: Badflower – The Jester
2020: Marilyn Manson – We Are Chaos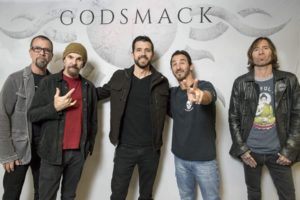 There's a lot within this playlist. From the time I wore a Silverchair shirt to school and died my hair green in 6th grade, requested Korn on the X when I was in high school, drove around town listening to Chevelle and waited for hours to see them live at a Free X Show in 2003, got on stage for the first time during Dead Sara and also started my radio career with the X in 2012, interviewed Sully from Godsmack in 2018, and then there's the chaos that is 2020.
The rest is still unwritten…