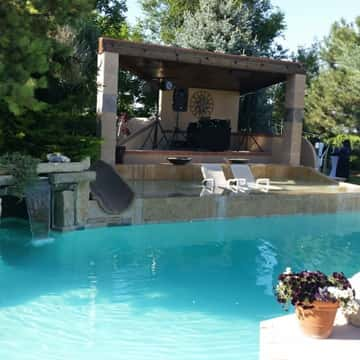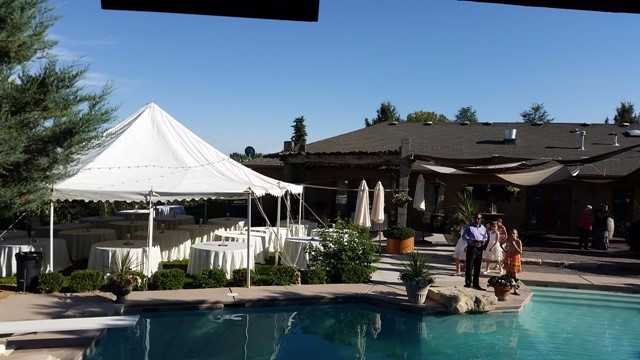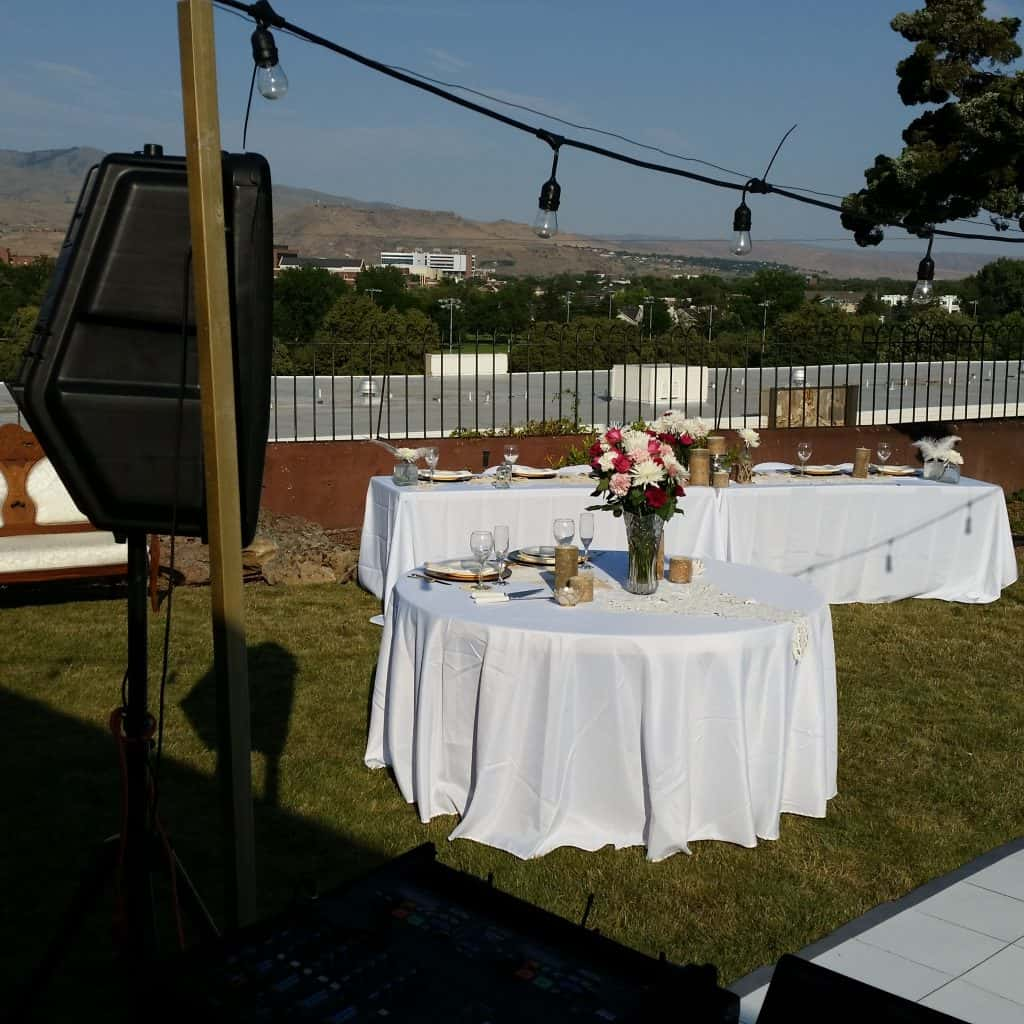 Are You Getting Married?
For the last 10 years I have been DJing weddings, hundreds in the books. Some of the problems I have come across, could have been prevented had a little more planning gone into it. So I would like to offer some things to think about when you are planning your wedding…………….
What month are you thinking about and is it indoor or outdoor?
Typically wedding season is March thru October with the summer months being the most                 popular. Keep in mind that a July wedding around these parts could see temperatures in the triple digits. I recall DJing a wedding two years ago on Crescent Rim, right around the Fourth of July. It was 110 that day and extremely miserable. Not only for the wedding party in their tuxes and dresses, but also for the guests. People don't dance when it is that hot, no matter how much alcohol is served. Not much of an issue if it is inside, which brings me to my next point.
Venue
There are a lot of amazing venues around here, both indoors and outdoors. City owned venues might require additional licenses, which could add to the cost. How accommodating is the venue working with other vendors you may hire? I did a wedding at a winery in Kuna (see picture) which the venue was in the backyard of a house. The landscaping was very impressive with a porch divided by a pool, which they put in a stage right above the pool. The owner wanted to put me on the stage. I didn't like that setup as I wasn't close enough to the dance floor (porch) to be able to interact. I brought this up to the bride. Come the day of the wedding, I was instructed to set up on the stage from the owner. It was very inconvenient. Being the DJ, I need to be close to the sound system in order to monitor it. All speeches and crowd interaction was done from the stage, basically the other side of the room. The next day I received a complaint from the bride stating that the venue owner felt it could have gone better with more interaction. Of course the bride agreed and I really wanted to punch them both.
Entertainment
DJ, band or Ipod? It's funny as entertainment is usually the first thing cut in a wedding budget. Let's dissect this. A band is cool! I have a friend that plays stand up bass in a band and they do a lot of weddings. Depends on what the overall vibe you are looking for. Are they doing sets? Will they be performing the traditional dance songs for the reception? Maybe the plan for the reception is just to have a party without all the formalities. Easy enough! I have done a reception with a mariachi band that was fun.
Ipod…Do you plan on any of the traditions within the reception such as first dance, bride/father dance, groom/mother dance, etc? Are the songs going to be queued up or does someone have to hunt for them? Do you have to rent a sound system for the best man speech or other speeches that dad might want to do? These are things that people don't think about beforehand.
DJ……An experience WEDDING DJ should be able to do multiple things at a wedding. He should be able to act somewhat as the coordinator. Able to monitor the flow, read a crowd, be spontaneous, a forward thinker, and not be all wasted. He knows the music during dinner is not at the same volume as dancing. He knows the cake is being cut next, so he makes sure there are utensils to cut the cake. He keeps the photographer in the loop, so they can capture that moment. I could go on, but there is more to DJing a wedding than playing a bunch of songs. My biggest belief is that a successful wedding is one that keeps the guests entertained.
There are other things to think about as well, such as the buffet line, curfews, shuttles, etc. If you are in search of a DJ for an upcoming wedding, I would be more than happy to sit down with you and go over your day. Congratulations!!!! Jasondrew@xrock.com.