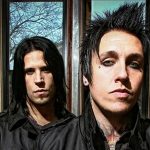 I went on a tirade a few days ago about how much I miss real music videos. Many of my friends fired back with something along the lines of, "that's why we have YouTube." The problem arises when you get excited about checking out a new music video on YouTube, but only to find a damn lyric video. No plot, no action, no band presence, and no cool effects. Basically nothing to visually tie the song together as many videos have over the past few decades. In fact, the first ever music video was played on MTV in 1981. If you weren't aware, the "M" in MTV used to stand for "music."
That leads me to my second issue with the current state of music videos. Simply put, I miss the days of unique television shows centered around music videos. Headbanger's Ball, 120 Minutes, and hell, even Total Request Live (TRL) played KoRn once upon a time. There was something slightly satisfying about watching "Freak On a Leash" knock off videos from Britney Spears, N'Sync, and the rest of the late 90s/early 2000s pop artists. Side note: "Freak On a Leash" might be one of the best music videos in history.
Anyways, enough about that and more about new music. While I can't intro this in the same fashion as Rikki Rachtman or Matt Pinfiend, here's a look at a brand new music video from our friends in Papa Roach:
Papa Roach's new album, Crooked Teeth, is set to release on May 19. The album features 10 new tracks from the band, including "Help," which you can enjoy right here on your favorite radio station.
-Randy