With the big man out at Comic-Con, Big Js "Tech Tour" turned into Nic's "Tech Tour" this week. Today we found out about the quarter of a million dollars that EA Sports gave away to a MLB 13 fan. Basically, they narrowed down 2,500 winners who managed to throw a perfect game within the first few months of the video game's release. From there, a Top 4 was selected and out of that group, a kid from Eugene, Oregon walked away with $250,000. Find more on the story here. You know when you were a kid, how your parents would tell you that playing video games was a waste of time? This kid just showed them otherwise. Next we move on to a free app called "Pocket Ranger Trophy Case," which is social networking for those who are heavily into hunting, fishing, etc. I guess this would be similar to Pinterest, but for dudes.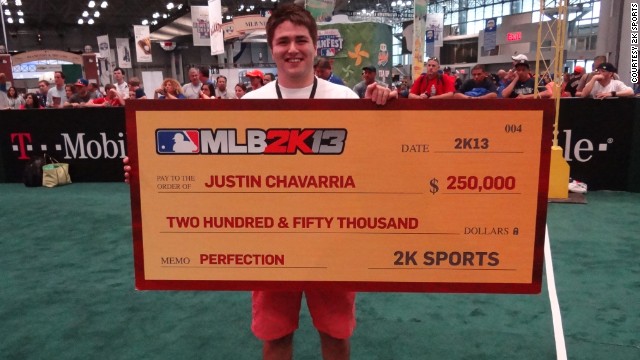 Actor by day, stripper by night. James Rawlings of the new Denzel Washington and Mark Wahlberg film, 2 Guns, called into our show this morning to chat about the film, but also about his night job as a male stripper. Find out more to that story in the full podcast over at xrock.com.
Get ready to grip it and rip it! (as Nic would say). This morning we announced our first ever X-FEST Invitational Golf Tournament that will take place on Monday, August 19th at River Birch Golf Course. There will be plenty of giveaways, fun, and of course, FREE golf. All you have to do is keep tuning into The Morning After for your chances to win into the tournament.
This site uses Facebook comments to make it easier for you to contribute. If you see a comment you would like to flag for spam or abuse, click the "x" in the upper right of it. By posting, you agree to our Terms of Use.