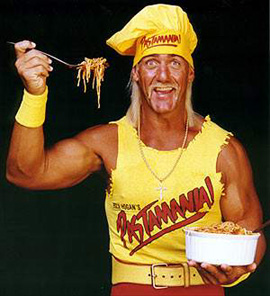 Today's "Bad Impression" falls on the shoulders of Hollywood Hulk Hogan. Why? Because his daughter, Brooke Hogan, recently became engaged to a Dallas Cowboy. Mr. Phil Costa took a knee over the weekend and we can only hope that you were granted permission from the Hulkster before doing so, brother!
Yeah, it's hot as f@#$. It's only fitting that this week's "Punch in the Face" went out to the sun and it's scorching hot, hot heat. Nic and I were also under fire (literally) as well for claiming to prefer the heat over cold weather. Click here for the full audio.
John Cooper of the band Skillet called into the show this morning. They just released an album titled "Rise" last week and John tells us a bit about that. Check out xrock.com for the podcast and to find out Skillet had 70+ tracks put together for this album and where those might end up at some point.
PS. Mayhem is tomorrow! Join us at the Idaho Center in Nampa with plenty of water and sunscreen. Mayhem!
This site uses Facebook comments to make it easier for you to contribute. If you see a comment you would like to flag for spam or abuse, click the "x" in the upper right of it. By posting, you agree to our Terms of Use.