The Return of Twinkies, Dennis Miller, and Song Fights
July 15th, 2013 will go down as a very historical day here in our country. Why? Because Twinkies will officially be back on the shelves! The snack cakes will contain the same ingredients and the same price point as before, just packaged in a slightly different box. The new box will display the line "The Sweetest comeback in the history of ever." So what about Ho Hoes, Zingers, CupCakes, Donettes, Sno Balls, fruit pies and mini muffins? Yep, they will slowly be introduced back into the market over the next few months as well. Hostess filed bankruptcy last November before being purchased by Apollo Group and Metropoulos & Co for $410 million. To both of those companies: America Thanks You.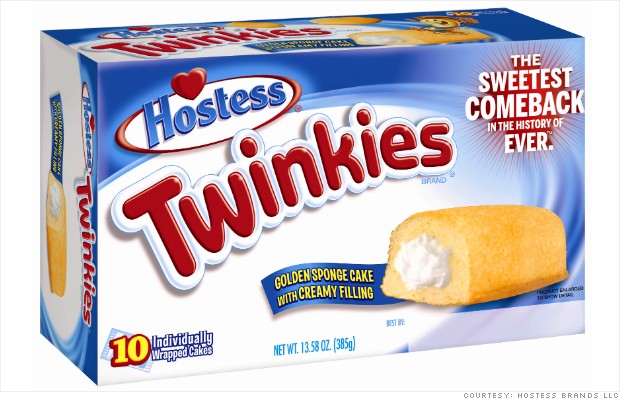 Dennis Miller has done stand-up, talk shows, movies, politics, radio, Monday Night Football and SNL. Well, now he can officially add The Morning After to his resume as he joined us on the show this morning. Check out that full interview on the front page of xrock.com.
Stone Sour's "Tired" snatched up a Cage Match victory this morning after a nice little run by our friends, Blue October. If you get a chance, check out the making of Blue October's new album and even get involved in the process by clicking right here. Ok, so here's your current Cage Match Champion:
-RoboRandy
This site uses Facebook comments to make it easier for you to contribute. If you see a comment you would like to flag for spam or abuse, click the "x" in the upper right of it. By posting, you agree to our Terms of Use.