This week's version of Big J's "Punch in the Face" goes out to those of you who aren't making a move to get down to our FREE X Show with Avatar, Eye Empire, Midline and Black Tooth Grin this Thursday at the Knitting Factory. First off, the show is completely FREE. Second, not only are you in for some fantastic metal music, but this will be an entertainment experience as well. Lastly, tickets are not that difficult to obtain, so get to it! Full audio of the punch can be found right here.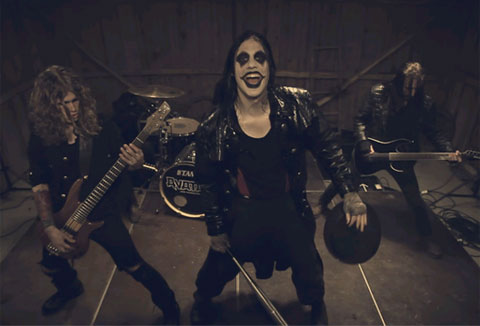 Brent from NerdRep.com called into the show this morning with some insider info on the new Star Wars film and breaking news about Justice League. Find out what happened right here and then click here to scope out NerdRep's new podcast feature.
During "Sports with Pete" we learned about a very interesting potential birth taking place this month. A "berth" for your Boise State Men's Hoops team to enter the big dance known as the NCAA Tournament, that is. With a huge victory over Colorado State last weekend and two games) left on the schedule, the Broncos have a valid shot at March Madness. They travel to Las Vegas tomorrow night and then wrap up the season at home against San Diego State this Saturday. Go support your Broncos and check back here for more info as March Madness progresses.
This site uses Facebook comments to make it easier for you to contribute. If you see a comment you would like to flag for spam or abuse, click the "x" in the upper right of it. By posting, you agree to our Terms of Use.