During this week's "Tech Tour," Big J brought some new devices to the table. You can catch the full audio right à here ß and check out the video for the HUD below. Want to read more? Click here.
Time for some "Important Stuff." Kate Upton (hot model) appears in a sexy new Mercedes commercial that's been receiving some controversy towards the company. Sex sells right? So what's the deal exactly? Take a peek for yourself below.
In NCAA basketball, #1 Duke lost to Miami last night, creating another shuffle in the rankings. Boise State snapped a two-game losing streak with a victory over Fresno State 74-67. After trailing by 3 with just minutes left, the Broncos pulled it out (that's what she said). In football, Frank Gore of the San Francisco 49ers was fined $10,500 by the NFL for wearing his socks too low, while Tom Brady was fined $10,000 for kicking another player with his cleats.
The lesson here is that you won't get fined much more for potentially harming another player than you do for a dress code violation. Way to go NFL, that seems like a great message to send. And lastly in NBA news, the New Orleans Hornets are officially becoming the New Orleans Pelicans as of next season and Big J couldn't be more thrilled (sarcasm).
Anne Hathaway has already hired a team of writers to chalk up her Oscars acceptance speech. First of all, who says she's going to win? Second, why plan out an acceptance speech?! Go up there and smile, give your thanks, then get back to your seat. It's not the State of the Union address, it's the Oscars.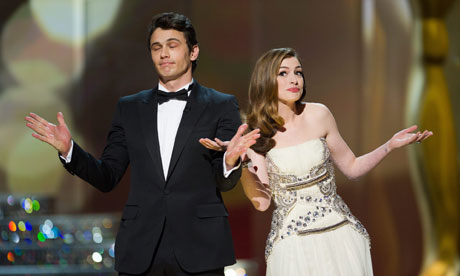 Anthony Pettis called into the show this morning to chat about his upcoming UFC on Fox 6 fight this Saturday. Take a look at his highlight reel below and catch our full interview, wait for it, wait for it, right here.
This site uses Facebook comments to make it easier for you to contribute. If you see a comment you would like to flag for spam or abuse, click the "x" in the upper right of it. By posting, you agree to our Terms of Use.