Val Kilmer was today's target for Bad Impressions. The man, the myth, the legend of Val turned 53-years-old on Monday. Happy Birthday to our favorite honorary Boisean!
Big J's first Punch in the Face on the year goes out to the college bowl system for putting together a bunch of less than stellar bowls filled with mediocrity. Since when is there a "Little Caesar's Bowl?" How did a team with a record of 6-7 get into a bowl game?! What the f$#@ is going on?!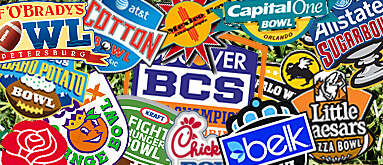 Our first Cage Match battle of the year looked a little something like this: Buckcherry vs. Lovehammers, with the fellas of Buckcherry sliding right by to face Drowning Pool tomorrow morning. Check out the winning song below, tune in @ 9:30AM tomorrow and then cast your vote @ (208) 287-1003.
This site uses Facebook comments to make it easier for you to contribute. If you see a comment you would like to flag for spam or abuse, click the "x" in the upper right of it. By posting, you agree to our Terms of Use.