Today, Big J took a shot at the entire sport of soccer for his weekly "Punch in the Face." Why? Oh maybe because it's the most boring sport on the planet! After all, we have sports like football and basketball in place so that we do not have to watch people kicking a ball up and down a field or maybe even landing one into a giant net from time to time. This is the U.S. of A., where we have a very small attention span and like hard-hitting, fast paced and high scoring games.
We also kicked off the week with a laugher of a GTH story. Joshua Pinney decided to steal another man's identity in an attempt to claim his debit card. The 30-year-old strolled into a Bank of America over in Washington and showed them an Oregon ID after stating that he needed a new debit card. The man also mentioned that he was on a business trip and had recently been in an accident of sorts. The branch manager could easily tell that Pinney's disguise was fake and immediately contacted local police. Take a look for yourself below: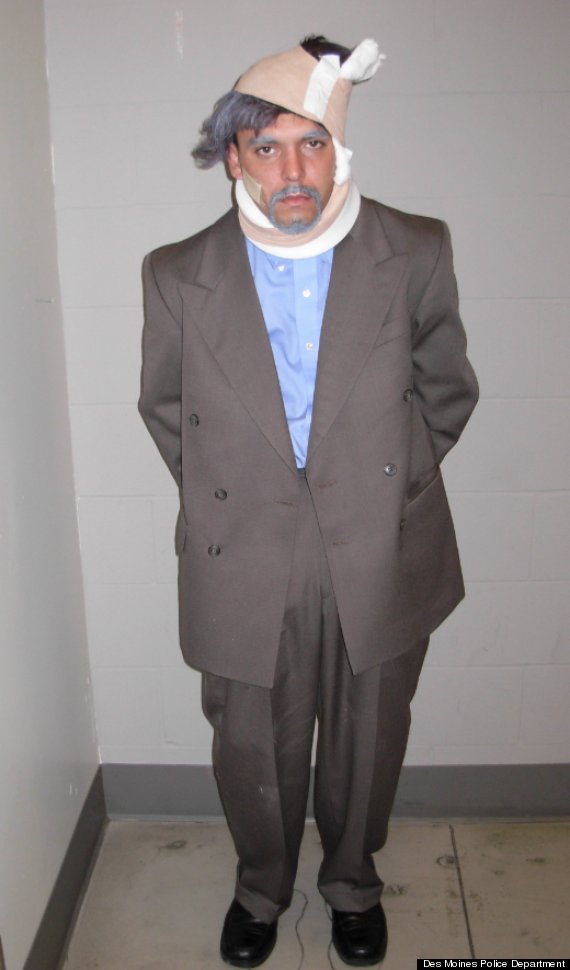 Joshua admitted to accepting a stolen ID from a friend and that he actually had not been in an accident, as it was all part of the disguise. He then pinned the terrible idea on his girlfriend. Joshua Pinney was charged with second-degree identity theft and already missed his first court date. I'm guessing that was his girlfriend's fault as well. The full story can be found right here on our TMA fbook page.
This morning, an author by the name of Jennifer Worick called into the show to chat about her book called "Things I Want to Punch in the Face." Awhile back, Big J noticed this book and decided to punch her in the face as a part of his weekly segment. He of course claims that he had the idea first and now she's making money from it because she took the time and effort to publish a book, while he did no such thing. Well, it just so happens that Jennifer caught wind of Big J's sucker punch and contacted us about it. At that point, the best thing to do was to invite her on our show to launch a discussion with radio's Big J. At the end of the day, she's a really nice lady and the two will continue to punch things in the face by way of airwaves and written form alike. Check out the full interview right here and find the book here.
This site uses Facebook comments to make it easier for you to contribute. If you see a comment you would like to flag for spam or abuse, click the "x" in the upper right of it. By posting, you agree to our Terms of Use.