This Saturday, we are putting on a Halloween Blood Drive at Office Max on Broadway in Boise. Debi from American Red Cross stopped by the studio today in her Halloween costume to chat about the upcoming event. Please stop by and show your support. Giving blood saves lives. Not to mention, we will some Megadeth tickets to give away along with a gorgeous autographed Deftones guitar and oh yeah, a chance to win a trip to sit on the set of AMC's "The Walking Dead." The entire X staff will be on site, so come on down and join us. More info here.
During Sports with Pete, we learned about an Idaho State football coach who's in a little trouble for pushing one of his players to the ground. Check out the video for yourself by clicking right here.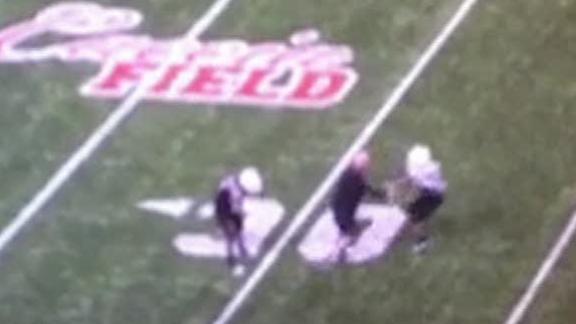 Unfortunately, the Deftones and their track, "Tempest," took a shot on Cage Match this morning. However, they were replaced with another great band named Staind and their new song, "Something to Remind You," which edged out the Deftones by just one vote. Check out some new Staind below and tune into Cage Match every weekday morning at 9:30AM, then feel free to call us @ (208) 287-1003 with your votes.
This site uses Facebook comments to make it easier for you to contribute. If you see a comment you would like to flag for spam or abuse, click the "x" in the upper right of it. By posting, you agree to our Terms of Use.