Here's what you missed on Monday's show:
Today's Bad Impression goes out to the one and only Pee Wee Herman (Paul Reubens) who is in the news today because he turns a whopping 60 years old. Happy Birthday Pee Wee!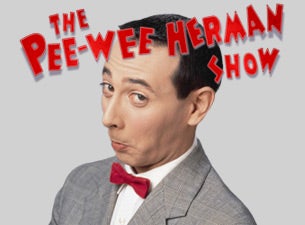 Morning After News: Joe Southwick has been named the starting Quarterback of the Boise State Broncos. The Junior will lead the Broncos in their opening game at Michigan State this Friday night at 6:00PM on ESPN. Unfortunately, Papa Roach has dropped off of the Uproar Festival, which means no P-Roach at X Fest on September 25th.
Big J's punch to the face today goes right to the door-to-door sales people of the world. As he was enjoying a round of Tiger Woods golf, a magazine sales guy pounded on the door trying to sell subscriptions. Long story short, he told the sales guy to kick rocks.
Important Stuff: an Arizona State University student was banned from getting on an airplane due to a t-shirt that mocked airport security. There have also been similar instances for a woman showing too much cleavage and a man with his pants hanging too low. In sports, Terrell Owens has been released by the Seattle Seahawks. Kellen Moore tossed his first NFL touchdown over the weekend. In music, check out the new Rage Against the Machine Tumblr page at ratm.tumblr.com.
Stone Sour made their return on Cage Match after an extended weekend off. They battled it out with Steven Tyler and the dudes of Aerosmith. Needless to say, Stone Sour will face Muse tomorrow.
Join us tomorrow as we bring Sly Stallone's brother, Frank Stallone, on the show! Catch another round of DVDumbass and some more important things.
This site uses Facebook comments to make it easier for you to contribute. If you see a comment you would like to flag for spam or abuse, click the "x" in the upper right of it. By posting, you agree to our Terms of Use.