Here's what you missed on Tuesday's show:
Morning After News: the Trinity Ridge fire has put Boise's air quality in Yellow for today. This fire is the Nation's highest priority wildfire as it has already burned more than 90,000 acres. The Morning After urges you to stay inside and limit your driving as much as possible today. After 80 years, the Augusta National Golf Club has finally inducted two women into the club. Yay, I guess? Roger Clemens is returning to baseball at 50-years-old to play for the Sugarland Skiers. Lzzy Hale and Amy Lee came together recently to perform a song live in El Paso. All you have to say is Lzzy Hale and Amy Lee. Yes, please.
How about a journey over to Salem, New Hampshire where a 44-year-old handy man received a call from a single mother who needed some help installing some heavy duty baby monitors into her home? She just wanted one monitor in the bedroom and one in the kid's room. Simple enough right? Well, the man decided to drill some extra holes in the bathroom and one day while the woman was in there doing her business, she noticed an eyeball peeping through a hole with a voice saying "hello". The man had actaully been living underneath the trailer for two days with food and tissues so that he wouldn't miss any of the action. The woman called the police and the man was of course booked into jail after fully admitting to the incident. Dude, just go over to your local adult shop and throw down some quarters for a booth. It would have spared you two days and a visit to jail.
DVDumbass made a return today as Big J selected a movie called "Get the Gringo", starring Mel Gibson. For the first time in weeks, he's actually looking forward to popping in this DVD when he gets home this evening. There was even some of the famous Big J yelling and something mentioned about going to Disneyland in the studio today.
Some important stuff for your day: Apple is now the most valuable company of all-time. Michael Vick got smashed up again last night against the New England Patriots. Three Days Grace will be touring soon, but no stop here in Boise. Blaire from "Facts Of Life" will make an appearance on "Survivor".
Speaking of movies, Big J gave us his review of Expendables 2 this morning. Coming from the man with a "Rambo" tattoo on his calf, he gives the film a thumbs up for the epic cast and entertaining explosions, but not so much on the plot. The Chuck Norris bits are worth the cash, but if you are looking for an overall great movie, you might be disappointed. However, if you want a fun action movie, go see it. Overall, Expendables 2 is Big J approved.
Random headlines from around the globe: dermatologists have found an enzyme behind the cause of hair loss. They are now working on new products to prevent baldness altogether. E-bay has finally cut off all sales to anything involving magic and work-from-home businesses.
Time for a song duel, and it's a big one. The guys in 12 Stones faced a road block today as the one and only Metallica made an appearance. Get ready for some more Metallica tomorrow!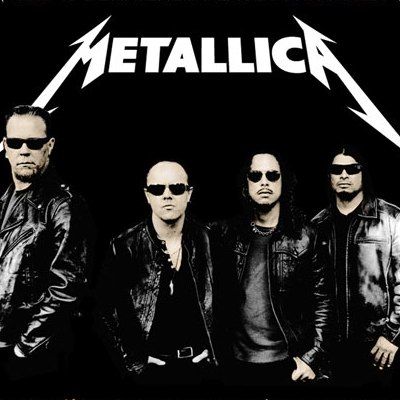 Join us tomorrow as we chat about the Sawtooth Salmon Festival. Greg and Anne from Idaho Rivers United will be in studio to tell us about the event. Also, Big J will review "Get the Gringo" and we will have some of your last chances get into our Birthday Xtravaganza show for free.
This site uses Facebook comments to make it easier for you to contribute. If you see a comment you would like to flag for spam or abuse, click the "x" in the upper right of it. By posting, you agree to our Terms of Use.