Here's what you missed on Friday's show:
Today's Bad Impression is dedicated to Mr. Antonio Banderas. Zoro himself turns 53 years old today, so Happy Birthday Antonio!
Morning After News: CNN recently wrote a report on white supremacist bands and one particular band who we know as Hatebreed was linked to the story. The members of the band were not thrilled about the accusation and came back with this statement: "Our music brings people of all races together all over the world. CNN needs to get their facts straight. Writers like Lonnie Nasatir are the reason why the American media is looked at as a complete joke. CNN loses all respect, now they slander us. We demand a retraction and an apology." CNN has since made an apology to the band. Dwight Howard was traded to the Los Angeles Lakers in a four team trade yesterday. The Lakers have now acquired Steve Nash and Dwight Howard so far this offseason, making them an instant favorite to win the Western Conference title next season.
Team Mazda Subaru is having a fantastic off-site sale this weekend. They will be at the Meridian Wal-Mart all weekend and so will we (Saturday from 2-4PM), so come down and give us a visit. Who knows, you might just walk away with some cool prizes or a brand new rig.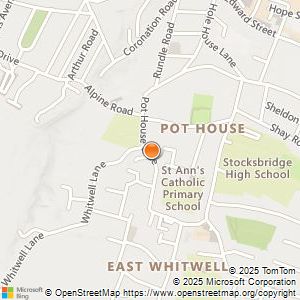 Criminals, don't forget to check your street name. Police in England are looking for someone who has been growing around 200 pot plants. This may seem like boring news, but the story is intriguing because of one small particular detail. If you are going to be this big-time drug manufacturer, you should probably avoid farming your crops on Pothouse Lane! Yes, that is actually the name of the street.
This week's Life Lesson courtesy of Big J is all about not underestimating what you can achieve. As he explained on the show, he doesn't have the greatest credit in the world and was not expecting to purchase a new vehicle anytime soon. However, the great folks over at Team Mazda made things happen. Big J left the lot with a new rig and a credit report that is now on the way to being re-built. That being said, if you are one that thinks the mistakes of your past are going to hold you back, go out and re-build.
Some more important stuff for your Friday: the older you are, the better you are at looking the other way to things that might upset you. Jane's Addiction guitarist, Dave Navarro, just had a flesh hook suspension done recently. Uh yeah, just watch the video below.
As some of you know, there's a funny little movie called "The Campaign" starring Will Ferrell and Zach Galifianakis that comes out in theatres today. We had the luxury of brining the director of that film, Jay Roach, on the show this morning. He's a funny man who also directed "Austin Powers" and "Meet the Parents." Peep the trailer below and click right here for the full interview.
Prospect Hill came surging back on Cage Match, but barely held out by a total of one vote against Theory Of A Deadman. Protest Hill vs. Deuce on Monday.
Alright, well that wraps up another week here with The Morning After. Join us Monday for our announcement of Rock Vegas, an introduction into our TMA Fantasy Football Leagues and some more giveaways. Enjoy your weekend!
This site uses Facebook comments to make it easier for you to contribute. If you see a comment you would like to flag for spam or abuse, click the "x" in the upper right of it. By posting, you agree to our Terms of Use.